Power Mama is a Dutch certified program developed by Core Academy. The exercises are functional and in consultation with pelvic specialists scaled to possibilities for pregnant women, mothers who have just given birth or ladies with pregnancy related problems such as urinary leakage, diastasis recti or pelvic pain.
In the Netherlands I have done the recognized training of both YVLO Zwangerfit docent® and PowerMama level 1 and 2. For the latter I have an official license and every six months a mandatory meeting is scheduled to keep my knowledge and information up to date.
Before I came to France I successfully ran PowerMama groups for 3 years. Because of my experience and the necessary training I can guide you during and after your pregnancy.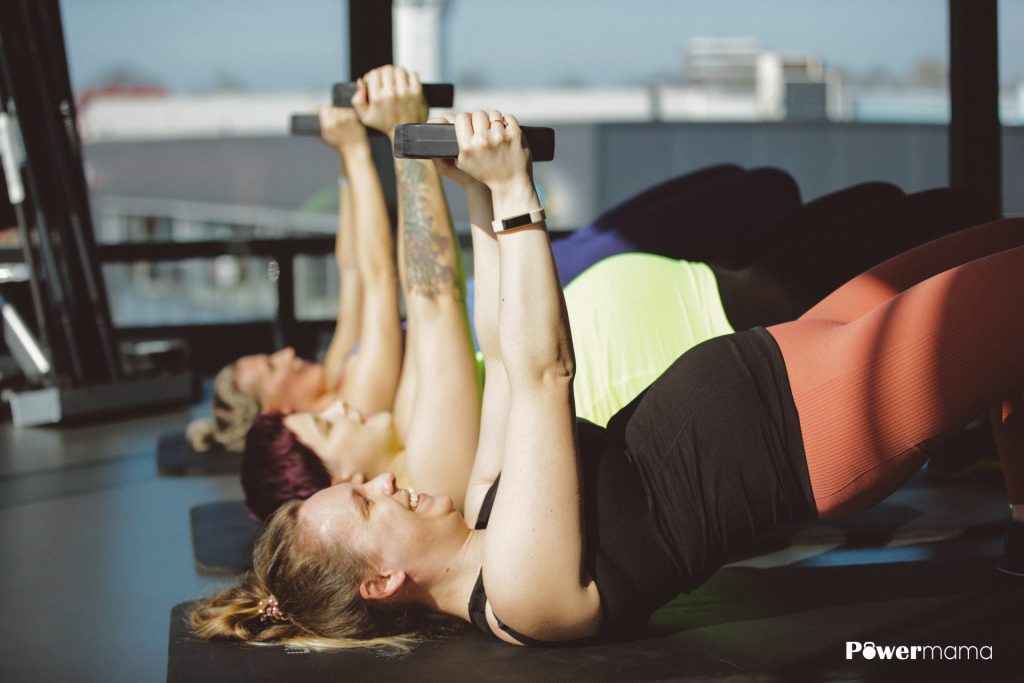 Fit During and After Pregnancy

New Pregnancy Course / Sports After Pregnancy:
With enough enthusiasm (4 people per group) split between pre and post natal
Where: Crossfit XII 970 RN7 06270 Villeneuve Loubet
What: 8 lessons of ≈ 1 hour
Fee: €100,0
Start: Optional
Or: Monday, October 31 10:00
Or: Thursday, November 3 8:30
You are pregnant and would like to keep exercising, the past period you have been looking around on the internet, but you find most of the options too calm? Then the PowerMama program is for you!
The program is developed with daily activities in mind, so every class looks different and you also get new exercises every week. During the lessons next to working out, I will also answer the question about what exercises you can do during pregnancy, what you can better set aside and what you should pay attention to during your training.
If there is a need for more information about childbirth, we can also organize a time with an information hour where we discuss this in more detail.
After 6 weeks, most women get the green light to start exercising again. However, during pregnancy and childbirth quite a few things have changed. What can you do now and what should you not yet do?
For example, it is better to wait to start running,  while slowly building up your conditioning again. How to do this? When can I return to my own sport? and other questions like this I answer during these classes. After a diastasis check (which you can also do yourself) you will each train at your own level so that after 8 weeks you can carefully pick up your own sport again.